Most of us feel sorry about throwing wine corks away, and rightly so. Cork is a wonderful material with hundreds of uses, but what can you use all those wine corks you're collecting for? Get this: you can MAKE money and SAVE money through your wine corks projects.
As a matter of fact, once you've seen these cool ideas, you'll ask all your friends and family members to start saving wine corks for you. After all, there's only so much wine you can and should drink!
Make Money Using Wine Corks
Here's how to make money using those old wine corks:
Recycle
Natural corks are made from the cork oak, a very slow-growing tree. As a result, real cork is precious stuff. There are many things that are made from cork, and they're just as valued. But with natural cork in short supply, companies are eager to get old wine corks for recycling: so much so that they'll even pay you for corks.
Collect and sell
If you don't have time for wine cork crafts, there are plenty of people who do, and they're eager to get their hands on your wine corks. By the way, just has you get wine collectors, you also get wine bottle collectors, so save those too.
Once you've got a fair amount of stock, it's time to get selling. Advertise your bottle and cork collections on Craigslist or eBay. Sooner or later, somebody will buy them, and if we're talking corks, they're lightweight, so shipping will be relatively cheap.
Sell your DIY projects
In a minute, we're going to look at some truly inspiring and fun to make wine-cork crafts. Why not sell them? You can advertise anything handmade on Etsy. Craft markets also offer good opportunities as well as a chance to socialize with other crafters, locals and tourists.
Another way to sell homemade crafts is to approach gift shops. Quite often, they're only too happy to display your goods with a small markup, paying you as sales are made.
But what will you make with your wine corks? Check out the gorgeous inspirations we've collected for you!
DIY Wine Corks Projects
Before you start out as a wine cork crafter, give your budget some thought. Even though you should be able to get the wine corks for free, you will have to buy a few materials. And if you're selling your crafts, you will need to know how much they cost you too.
Rule 1 is: don't go over budget!
Important tip: When you cut corks, they can easily crumble. Use this simple trick to prevent it from happening. Simply soak your wine corks in hot water for 10 minutes. Now that they're moist and flexible, you can cut them up with ease!
Wine Cork Sign Holder
If you like entertaining guests in style or are planning an event such as a wedding, place cards ensure that your well thought out seating arrangement doesn't slip into anarchy. Pretty place card holders are easy to make with wine corks. All you need is pennies to make a stable footing, some glue, a craft knife and perhaps some glitter to pretty them up. Slip the place cards into the slit you'll cut in the cork, and voila!
Bulletin Board
Making your own wine cork bulletin board is easy, and it makes a great décor item for your home. Glue the wine corks side by side in a shadow box, and you have your own ready-to-hang bulletin board. For an added touch of color, consider painting the tips of some (or even all) of the corks in bright colors.
Photo Clips
A wine cork, a twist of wire and a wooden clothes peg is all you need to make a quirky photo clip to display the pictures that make you smile. If you like, you can get really crafty, dying your wine corks in different colors and painting your clothes peg too.
Magnets Planters
This idea is fab. Try these at a craft market and watch them fly off your stall – that is – if you can bear to part with them. Use wine corks (of course) with a hole drilled in the top. Leave them natural or dip them in paint, add a little growing medium to the hollow, and plant a little succulent. With magnets glued to the back, you now have a cute fridge magnet.
Ombre Cork Heart
It doesn't have to be a heart – but the heart is so cute and romantic! Mix paint in different shades of pink and use it to color the tips of your wine corks. Now, spraypaint a board. If you'd like to add lettering, choose the color the letters will be for this first coat. Later, you'll mask out the letters with tape and spray your final background color. Create the shape you want on paper, trace it onto the board, and you're ready to start gluing those corks on.
Wine Cork Trivet
Cork is a great insulator, making it perfect to protect tabletops when you serve up a dish of something piping hot. Making a wine cork trivet is easy, even if you're all thumbs. Simply cut your corks in half, color the tips if you want them colored, and get gluing.
Use Corks as Cabinet Hardware
Would you like to give your kitchen an authentic, rustic touch? Why buy cabinet door handles when you can use corks? Simply screw them into place from the inside, and you're all done.
Plant Markers
Gorgeous as a gift or in your container herb garden, this little trick also adds value to plants you grow at home to sell. Just skewer a cork marked with the name of your plant onto the end of a mismatched dinner fork, and stick it in the pot for an artsy touch. Would you like to go further? Decorate your fork with wire, raffia yarn, or jute cord.
Reindeer Corks
When Christmas is in the air, wine cork reindeer add festive cheer to your decorations. Make cute Christmas decorations with twigs, corks, and glue. The only other thing you need is a little plastic bead for the nose.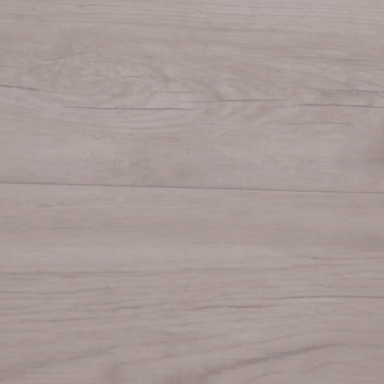 Boot Tray
Wellington boots and rainy day overshoes must come off when you come into the house! But what to do with dripping boots? Rest them on a wine-cork-lined boot tray, of course. It's just the thing to place right by the entrance.
Other Inspiring Ideas
Need more inspiration? There's no shortage of things to do with wine corks!
Like this article? Pin it!