Being a better driver won't just save you the occasional visit to the shockingly-expensive body shop, but will also save you money on gas on the long term. We have to remember that a car is a potentially lethal weapon in the wrong hands, and it's up to us to make sure that we're the 'right hands'.
Take free classes
Even if you are an experienced driver it's never too late to learn for free all the new rules and regulations. There are plenty of youtube videos from which you can learn to drive accordingly.
But if driving is not your cup of tea, these fun tutorials made by real professionals are going to offer free guidance for your learning process. Besides, advanced driving courses are fun.
Master the mind set and all the moves you need to keep yourself out of trouble on the road.
Play free car simulator games
Many times people forget that games can be used for more than engaging purposes. The internet is full of free car simulator games that are a great way for "big Kids" to learn how to drive. DriversEd is "a fun driver education simulator game". Just select your instructor and try the practice lessons.
And for those of you who love the adrenaline rush, just remember that a game can trigger the same effect as the real deal, without harming anyone! I reccomend you to start playing for free Driving Speed.
Drive smart
In the beginning of the year, the gas price has dropped by an average of $2.00 a gallon, meaning that from now on you will save money by filling up your gas tank.
But think beyond this and choose to also drive slowly and maximize your potential savings. Only by driving at the average speed of 55 miles per hour you're increasing your car's fuel efficiency by around 15 percent.
Moreover, all the lane changing and nipping in and out of the highway adds to your stress, increases your chances of an accident, puts you at risk of fines and still doesn't save you much time. It's just not worth it.
Know your route
By optimizing your daily route you will save both money and time.  With the help of technology, finding out which is the quickest route to work is easier than ever.  The shorter the distance, the more gas you'll save!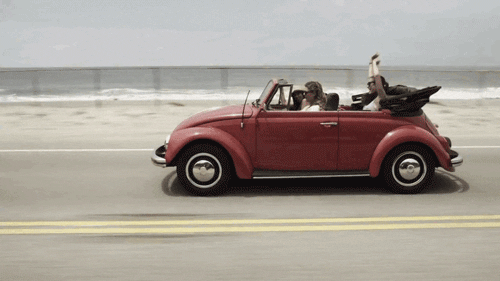 Use a free app
The most popular free app on GooglePlay among drivers is Google Maps.
Use Google Maps before you set out, and familiarize yourself with your route. If you're in a new city or an unfamiliar area, use street view to identify landmarks and help you drive to your destination.
You can also use other free apps to compare gas prices and get the best routes such as:
There is also a special app called Drivesafe.ly that saves you from texting and answering the phone when driving, so it spares you the fines you may be subjected to.
Check your car regularly
The best way to take care of your your wallet is to take care of your car. Checking it periodically even if it's not damaged, is the best way to prolongue its life.
Always look for a shop near you and learn for free to take care of your asset's maintenance and repair. More details here.
Cut your bad habbits
When driving, the music shouldn't be very loud since it wastes a lot of energy. The fact is that when you use your battery's energy is more likely to have to change it often, causing you to lose money.
And you can also check your tires for low tread that also costs your car efficiency.
Turn off your air conditioning
Unless we're in the middle of a hot summer, there is no point in using the AC. In fact, recent studies suggest that keeping your window rolled down at all speeds is just as efficient as running the air conditioning. And it's gas friendly!
Keep your car lightweight
For every extra pound you carry on your backseat you lose money. And this is a fact  A recent study made by Edmunds.com says that "An extra 100 pounds in the trunk will reduce your fuel economy by 1 to 2 percent in the typical vehicle".
Practice comes free
The more you drive, the better you get. Driver inexperience is another factor known to contribute to accidents that lead to health and money problems.
So the more you practice, the better you get and the less your chance of causing an accident. Get behind the wheel and keep calm. Stay in charge and drive safely!
Pin it for later:
Last Updated on